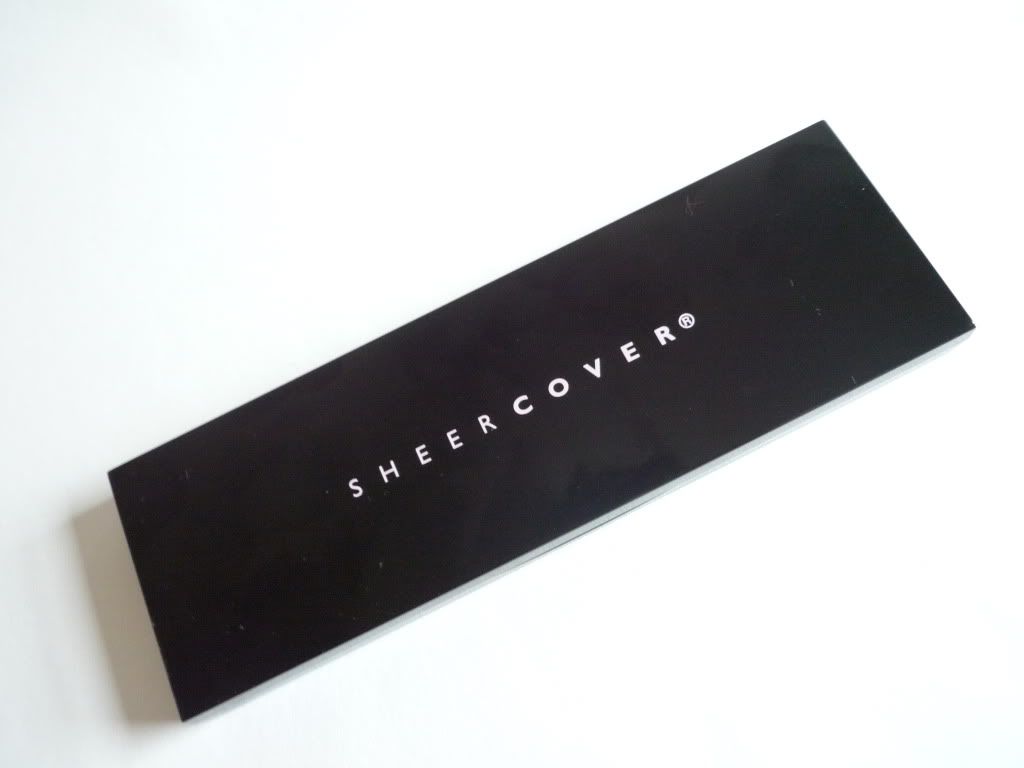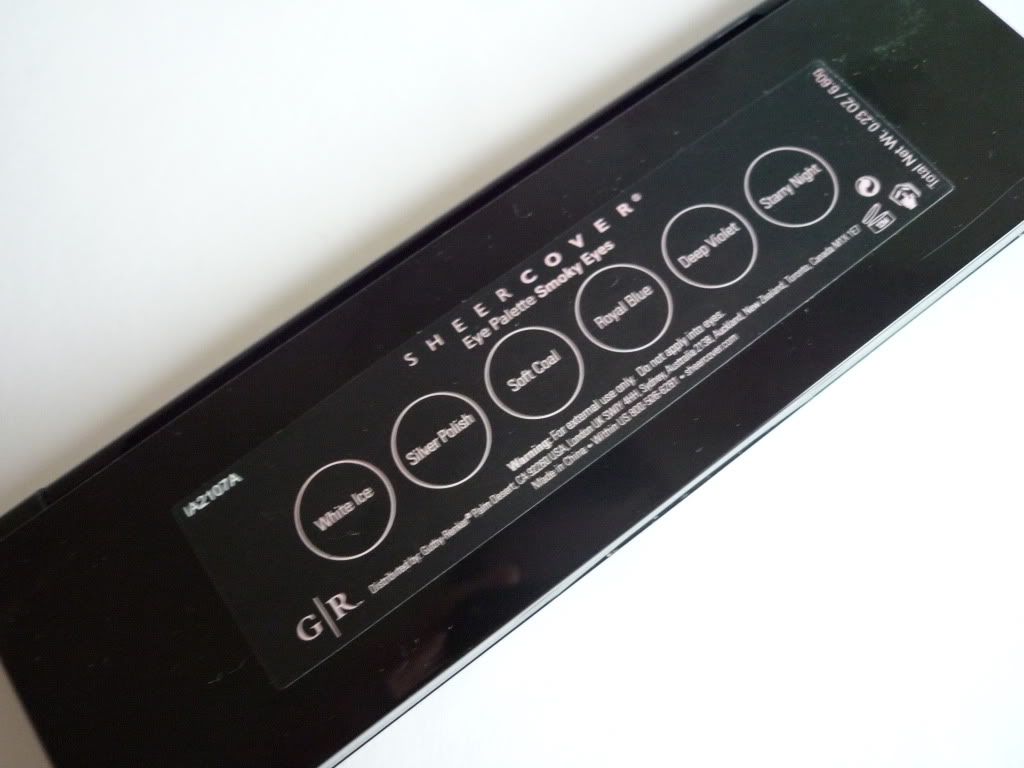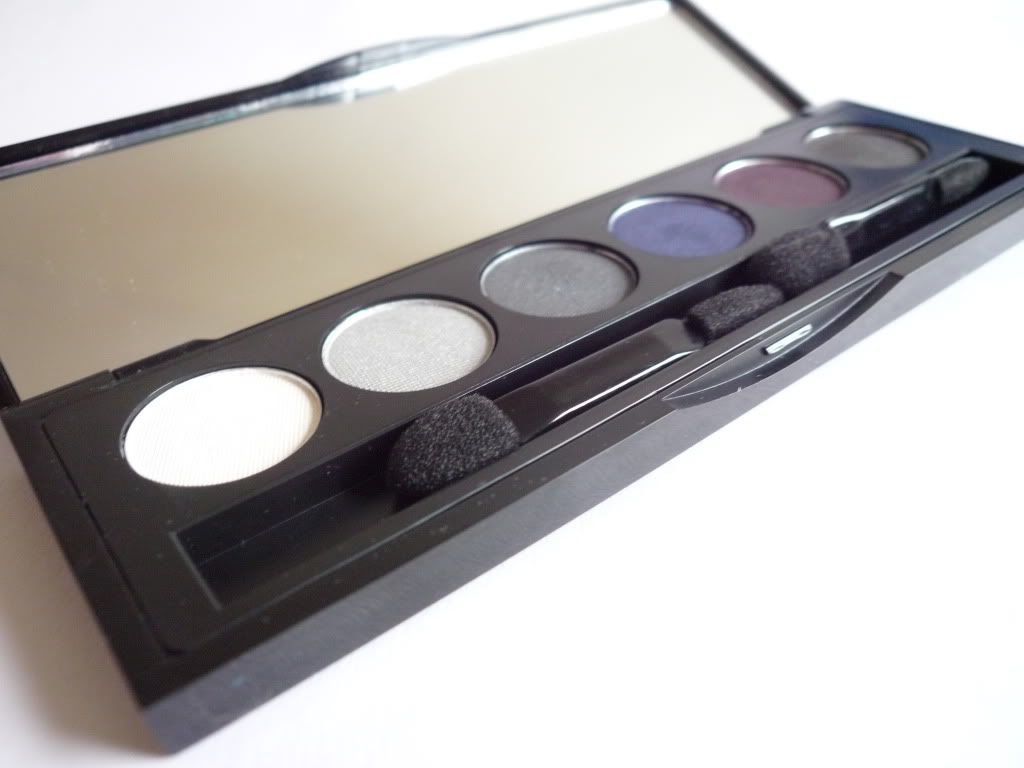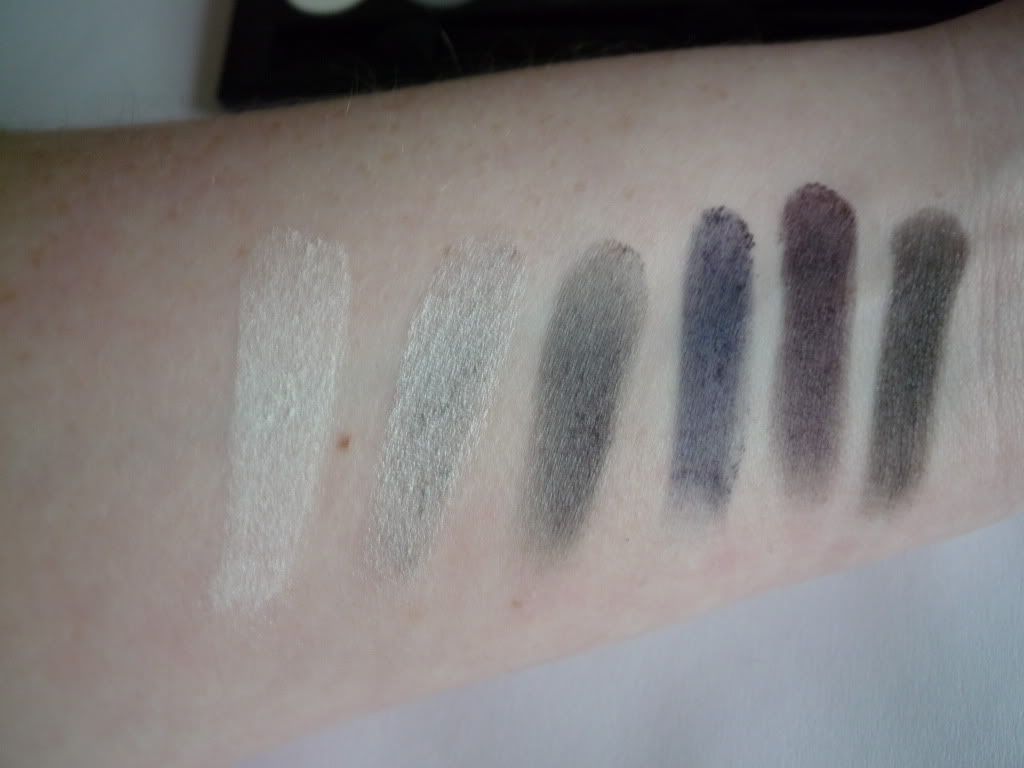 Left to Right: White Ice; Silver Polish; Soft Coal; Royal Blue; Deep Violet; Starry Night.


To my surprise a LuxBox popped up in my mail during December. Having not received one for a long time I automatically assumed that they had stopped being posted and I am always a little errant at checking my bank statements so hadn't noticed that my subscription fee had gone out. Anyway this was one of the products sent in the December box.
I've never heard of Sheer Cover before so I tried to do some research on the company. Unfortunately when I emailed them they never got back into contact with me so there isn't much to tell you about them. I'll update this post with any information I do find out though!
The packaging for this eye shadow palette is sleek but basic. On the back of the outer box there is a product description that not only explains what the product is but gives tips on how to apply the eye shadows and some hints towards creating the look that you want.
The actual palette is really well made, plastic and basic but sturdy, so it'll last travelling or being bashed about in a hand-bag pretty well.
Inside theres a large mirror, six well spaced medium sized pans of eye shadows and two double-ended sponge applicators. As this is the 'smoky eyes' kit the colours range from a shimmer white to a dark glittering black in ascending level of colour depth. There is no design embossed onto the shadows which is a little boring - a small 'SC' would have added a little bit more luxury in my opinion.
The eye shadows are highly pigmented and have a reasonable staying power. They last a long time with a primer base. They're all slightly shimmery but there's no massive glitter chunks to contend with and no fall out during application.
I noticed a small amount of fall out in the pan but nothing particularly annoying or wasteful which is a bonus. They seem to blend pretty nicely too. All in all I think that its a lovely little set of shadows and will be playing around with them some more to come up with some looks to post later.