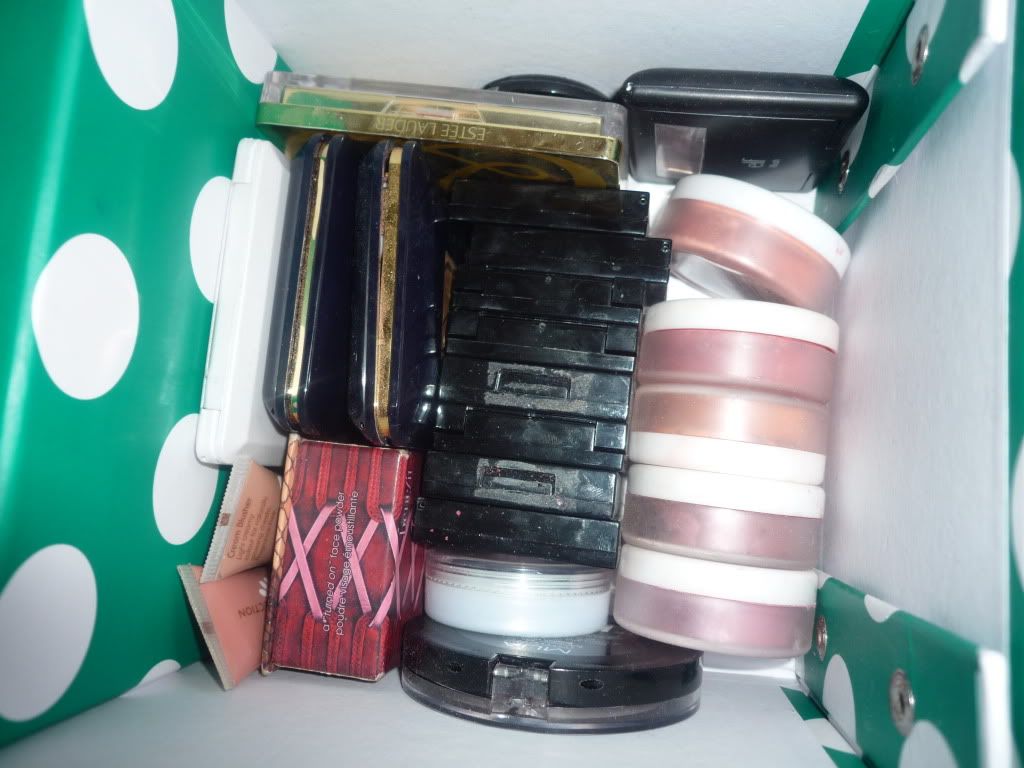 I thought I'd share my blush collection with you all. I know that I have reviewed and swatched a lot of these already so if you want a closer inspection of them I will link them as I go. I love blusher and I never feel like I have enough choice when it comes to my own small stash but as I was taking the pictures for this post I realized that I had completely forgotten about some of the ones that I already own. I've divided them into rough sections by colour which are open to interpretation but I thought it was the best way to be with them.
PINKS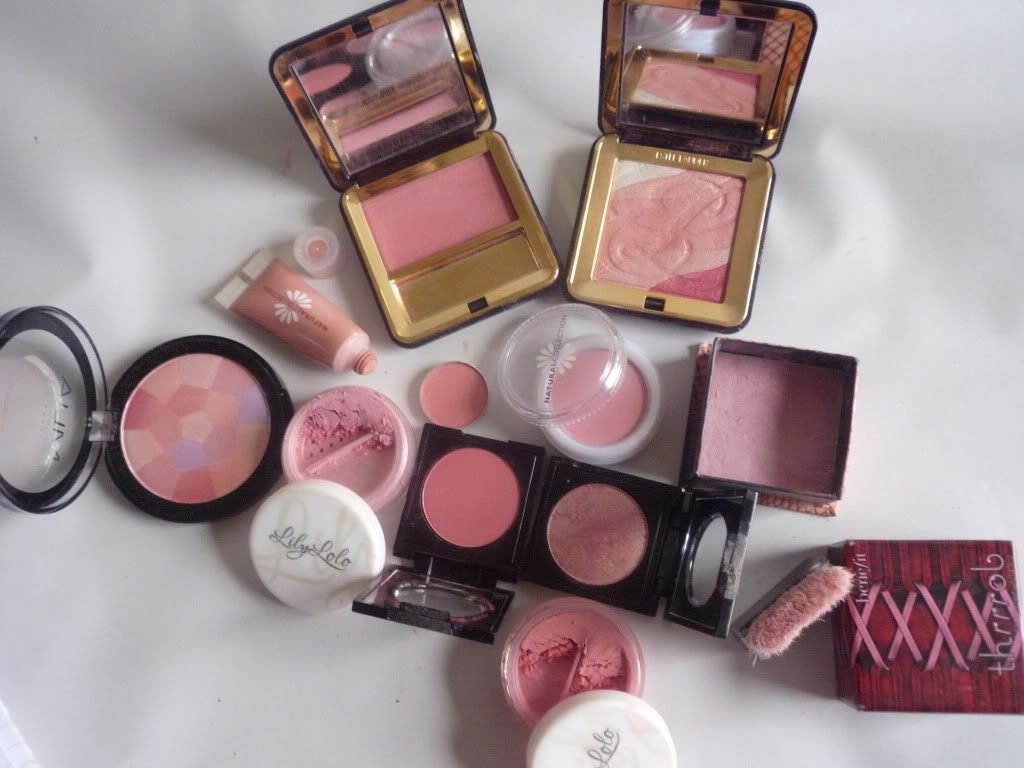 Pinks are my favourite colour when it comes to blush. There is a pink to suit everyone and they seem to go with everything. I like how versatile they can look too - they can be flirty and feminine or they can add a lot of drama if built up to really show up on the skin. I have 11 completely different pinks although the ones I use the most are my Estee Lauder ones and the FashionistA Custom Design Blush in 'New York'.
NUDES/PEACHES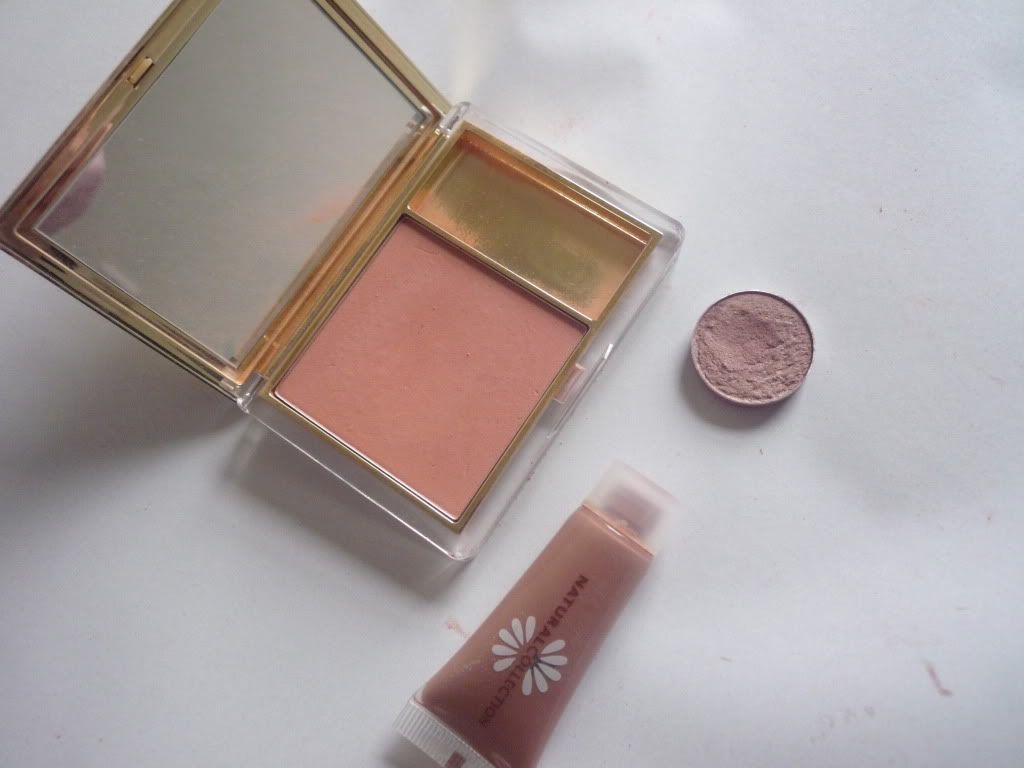 I really like using peaches and nude colours but I always forget about them as they are such light colours. Also they can appear a little strange and patchy on my skin if I don't blend them out properly. I like these three though and would replace them all if I hit pan on them. The Estee Lauder one is especially pretty when you want a hint of colour but nothing too daring. Peach is a very safe colour.
REDS/LILACS/MAUVES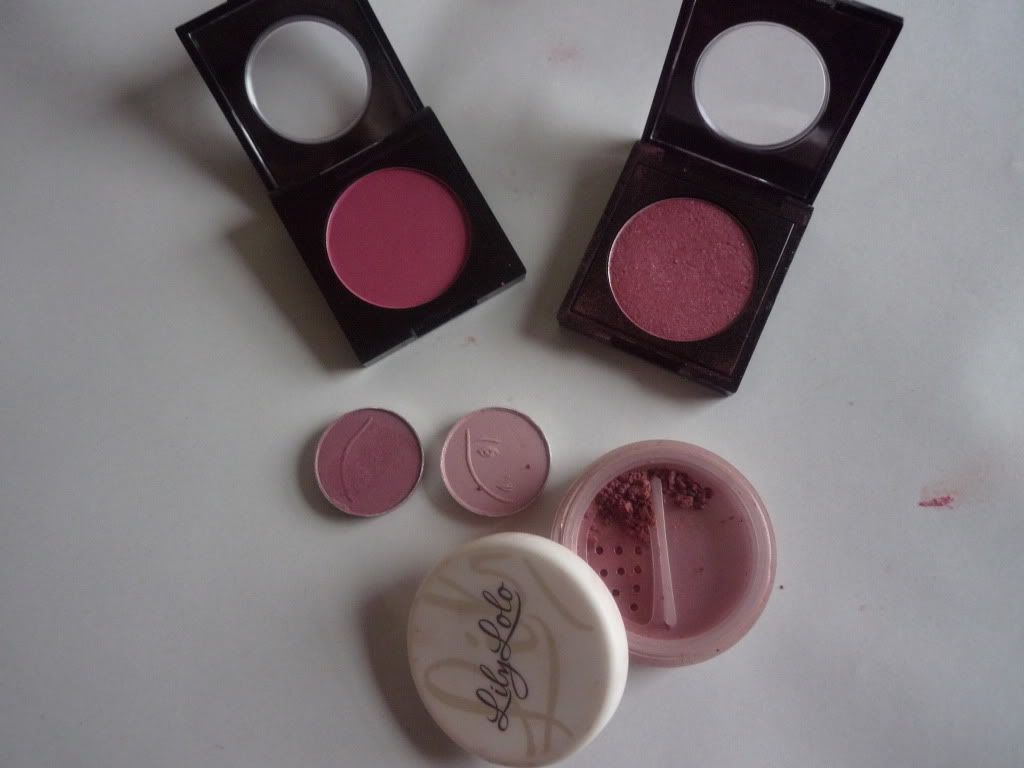 I think these colours are the most scary looking out of all the colours that I have and they do take a gentle hand and a vast amount of blending to make them look natural. I love them and I think they look spectacular but they are winter colours and don't work particularly well in any other season. Shy looks quite pretty in spring maybe but that is the only one that translates across trends. I would love to be brave enough to wear these a little more than I do.
CORALS/AMBERS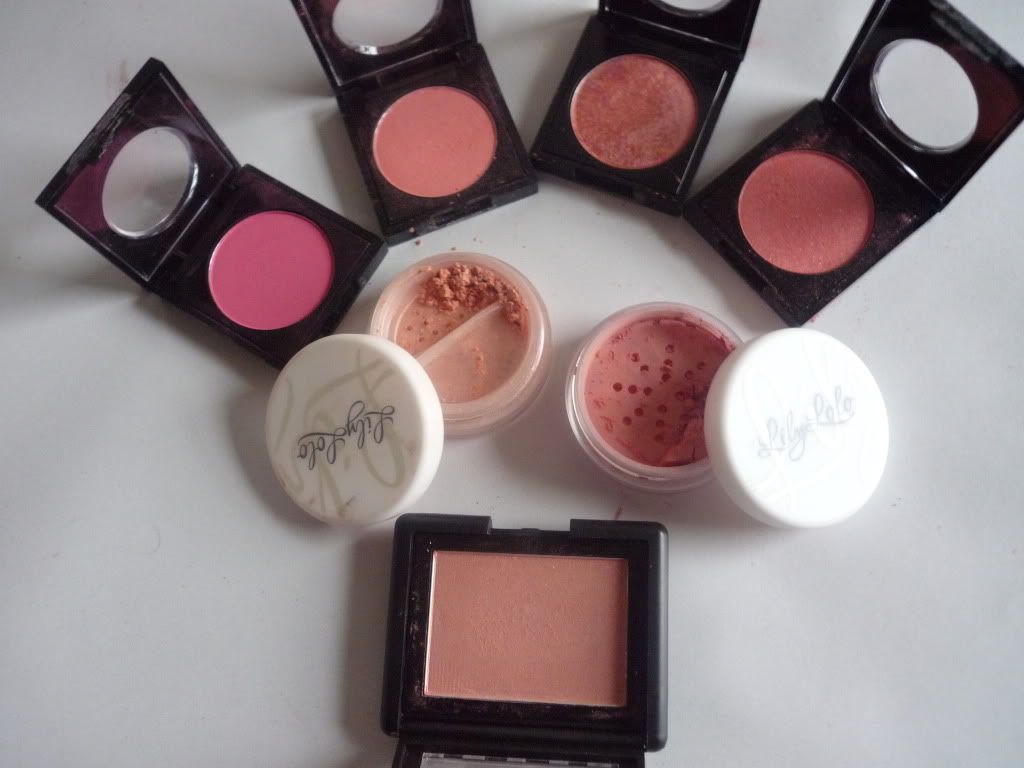 Corals and Ambers are colours that I started looking more into this year. I think they make beautiful flushes of colour in the summer. Some of these are far too dark for my skintone and these shades do tend to suit those with a tan better than those of us that are pale. I like them a lot though - even with the obvious shimmer that some have.
So those were my blushers. I feel like I really need to invest in some more high-end ones. Unfortunately I can't afford a lot of NARS and MAC but hopefully in the future I will have some of them to show you all when I update this post or do a second on my ever expanding collection.
What do you think of the colours here? Do you prefer blusher or bronzer? Any blushers you can recommend for me to get hold of/try out? Let me know lovelies and thank you for reading!