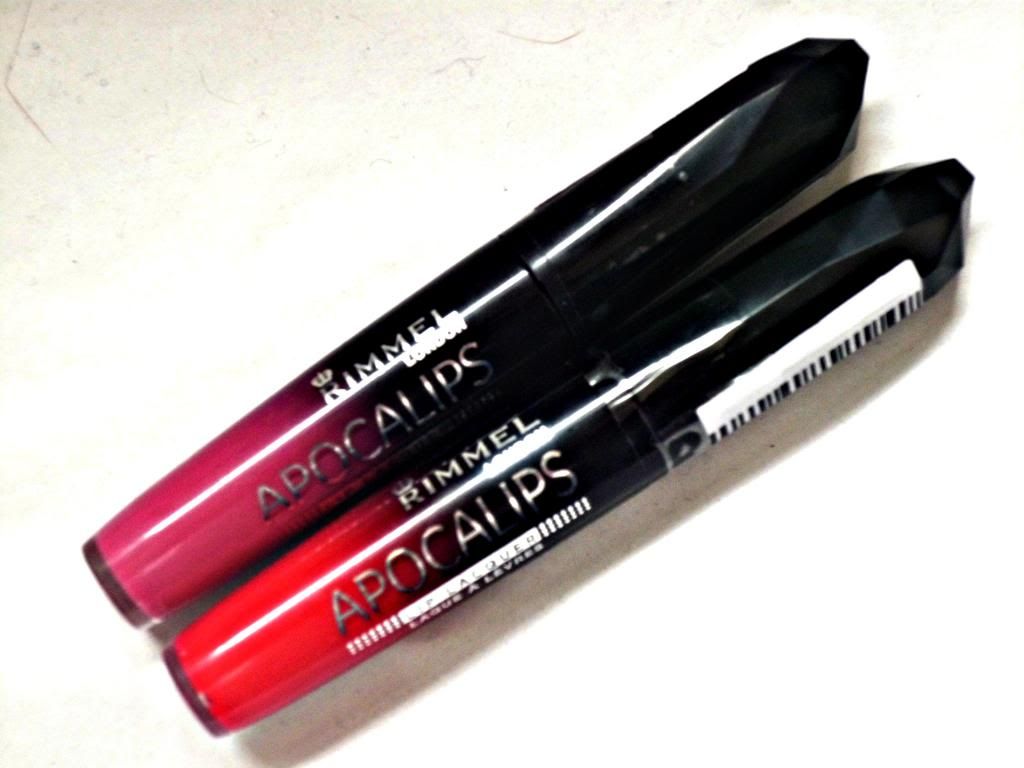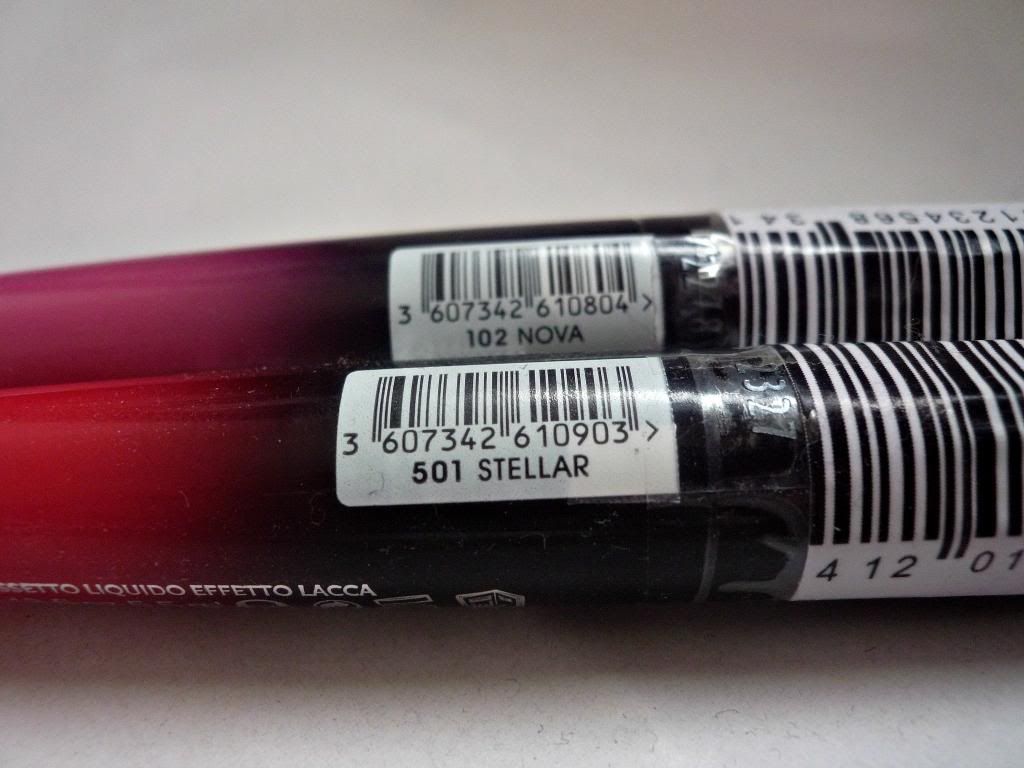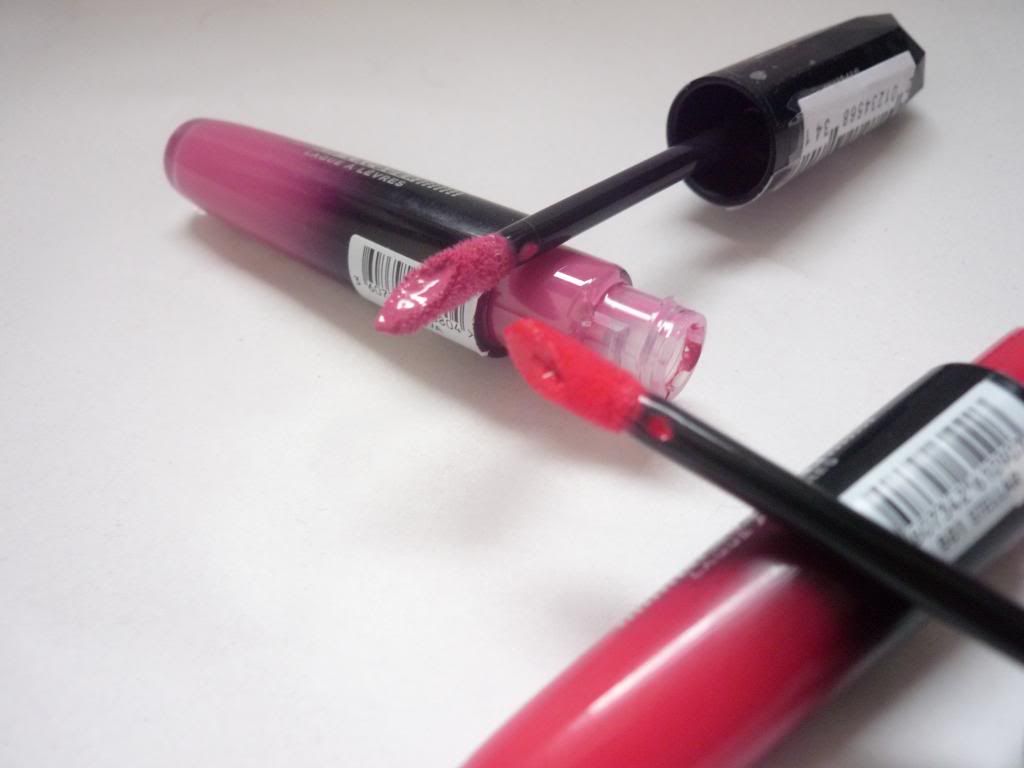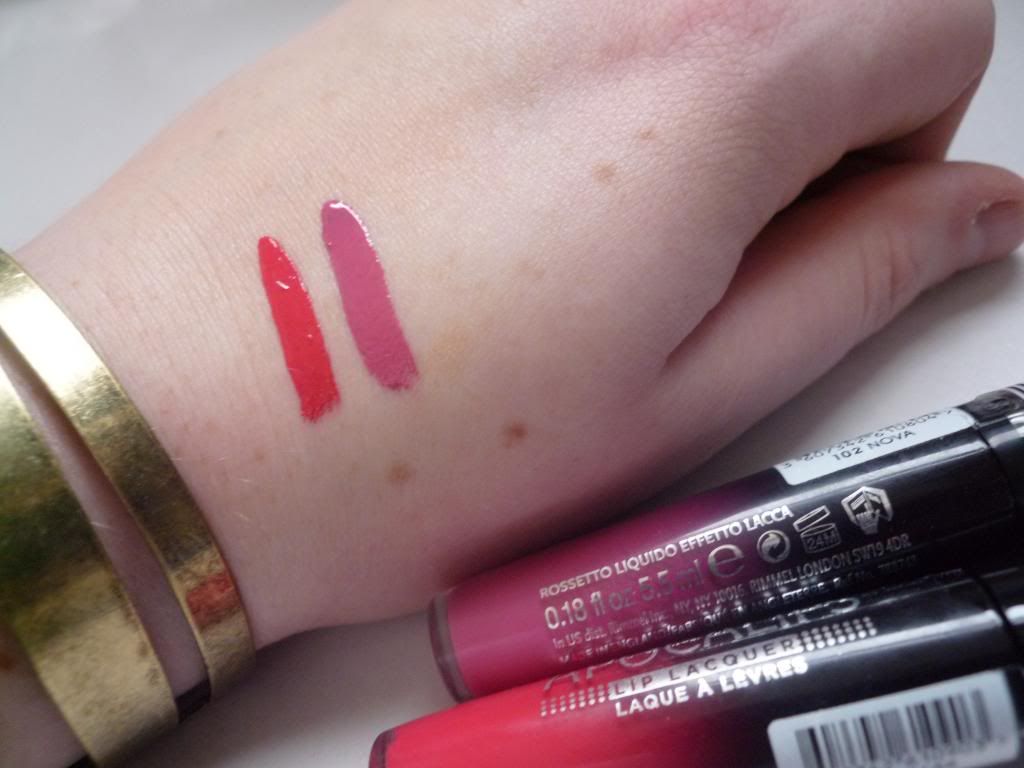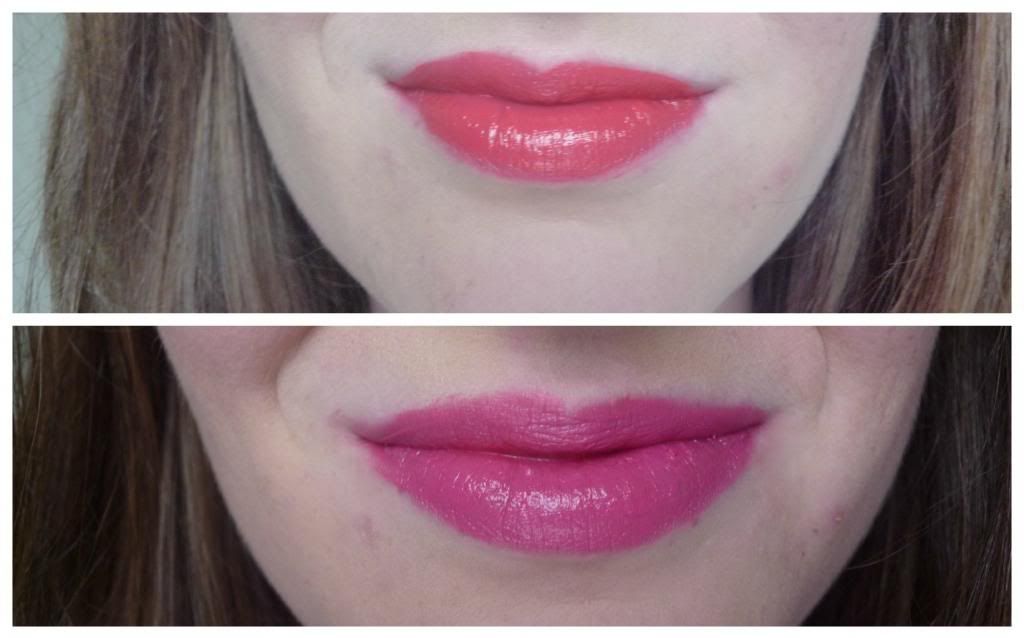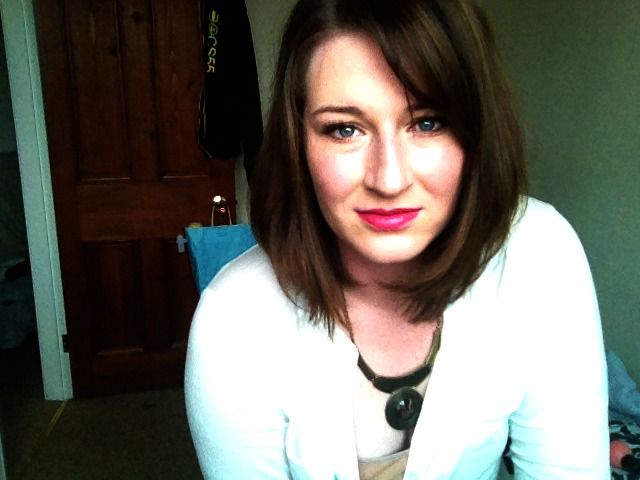 'nova'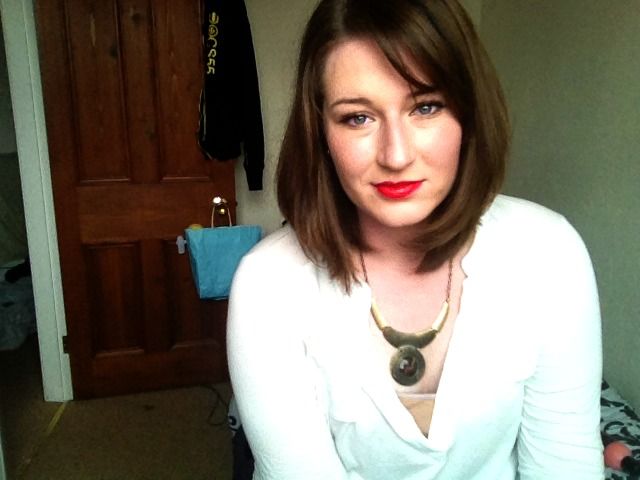 'stellar'

FINALLY Rimmel Apocalips have arrived so that us mere mortals may try them out and blog about them. I've been excited about these for a long time now and couldn't contain myself today, the launch day. I had ordered 'Big Bang', a beautiful vibrant scarlet, from the Rimmel Facebook account on Sunday but as it neglected to turn up I rushed into town and, using money I should really have been using to pay my bills, bought two colours from this new range. I think I was rather restrained actually - I could quite happily have had every single shade available.
I initially couldn't find them in Boots but a run down to my local Superdrug proved more fruitful. I was surprised they were simply stacked in with the rest of the cosmetics and not on their own display as so many new releases usually are but I was too excited to think about it too much.
The colours I bought today are called 'Nova', a pretty blue toned pink that will be perfect with almost every outfit I own and 'Stellar', a bright orange coral that simply 'pops' and will make an excellent addition to my stash considering the spring trends are demanding orange based lip colours.
I know I've only had these products in my mitts a matter of hours but there are a few things that I can already tell you. The packaging is very sturdy (having dropped them both off the kitchen table, let them take a tumble down the stairs and dropped them accidentally into snow already) so they're in no danger of causing any damage if you carry them around in your bag. The product doesn't smell of anything in particular - maybe a little powdery.
The doe-foot applicator is long and easy to use with a sharper gradient to it than most applicators of this kind usually have making it even smoother to apply the colour. The colours are completely opaque when applied although I applied two layers to each picture. They're shiny and smudge a little when wet, hence having to clean colour off my teeth when I applied them the first time around. However...
The best thing about these lip lacquers? They literally don't budge for hours after they've dried (10 minutes from application). I had three coffees in the space of three hours and, although there were lipstick marks on the cup, my lips remained looking the same as they had when I first applied the colour.
I genuinely can't wait for 'Big Bang' to drop through my door so I can swatch that one too! They have the appearance of a high-end lipstick or stain but feel as light as a lipgloss whilst not drying out the lips or showing up any rough patches. They're not sticky either... Is this the perfect lip product for the high street?
The Rimmel Apocalips range is now available to buy from in-store Rimmel counters across the country,
Rimmel's Facebook Page
and online at
Superdrug
. RRP: £5.99.